Actelis Solutions for Industrial
Actelis offers a portfolio of products designed to extend IP VPN, VoIP, Video, Cloud and other services cost effectively over bonded copper, to industrial sites that are hard to reach or are remote from fiber points of presence.  Actelis ML600 and ML700 Ethernet Access Devices (EADs) deliver 200+Mbps using bonded copper to connect up to 6 Ethernet connected switches, routers, WiFi access point and other IT equipment.  Optionally, the ML650 offers 4xT1/E1 ports which support TDM Pseudowires for connecting to legacy TDM equipment.  Actelis EADs may also be packaged in environmentally hardened enclosures for deployment at outdoor sites, connected to remote control, monitoring and surveillance equipment for example.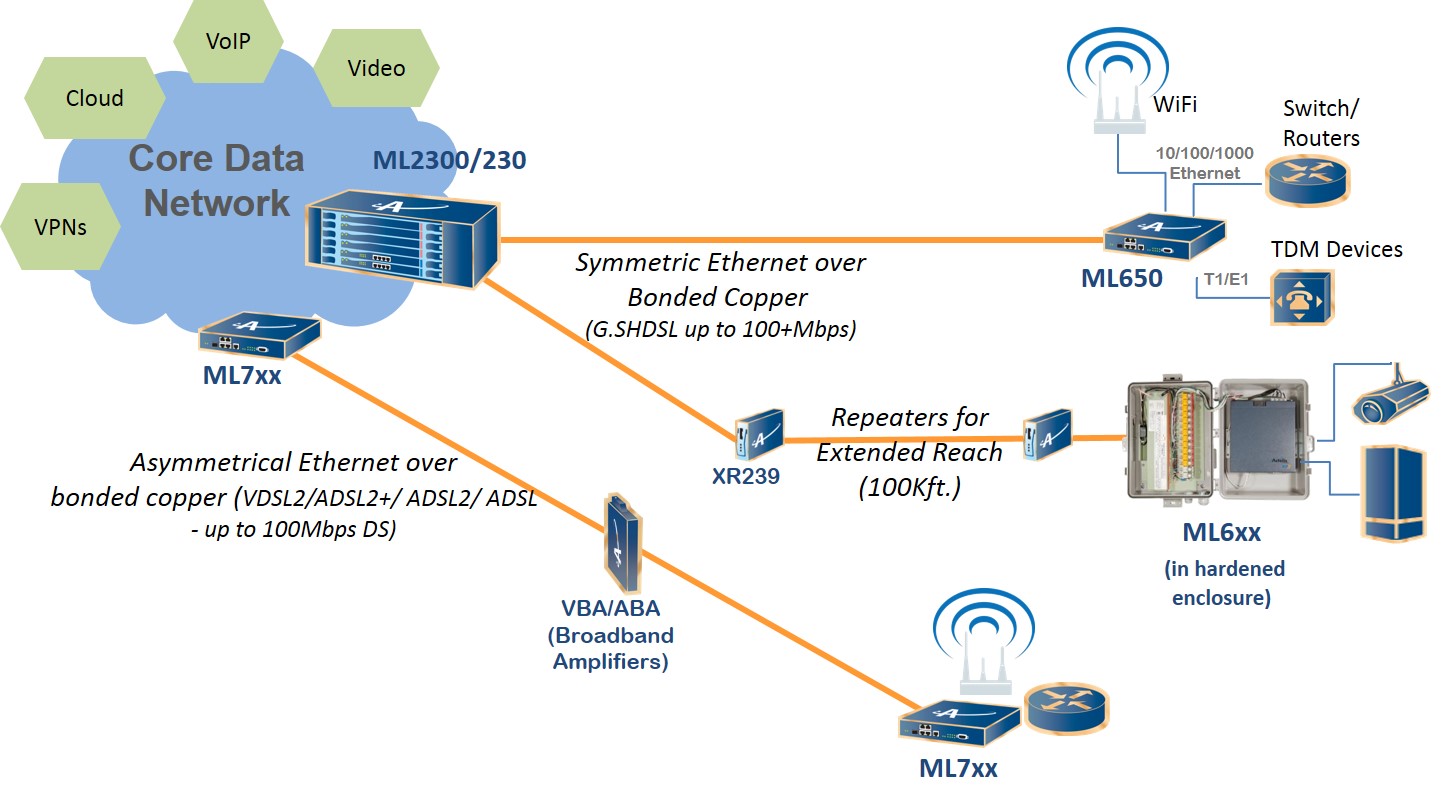 Actelis also offers a portfolio of amplifiers (VBA/ABA) and repeaters (XR239) for extending high bandwidth Ethernet services over copper to industrial locations and buildings that are remote.